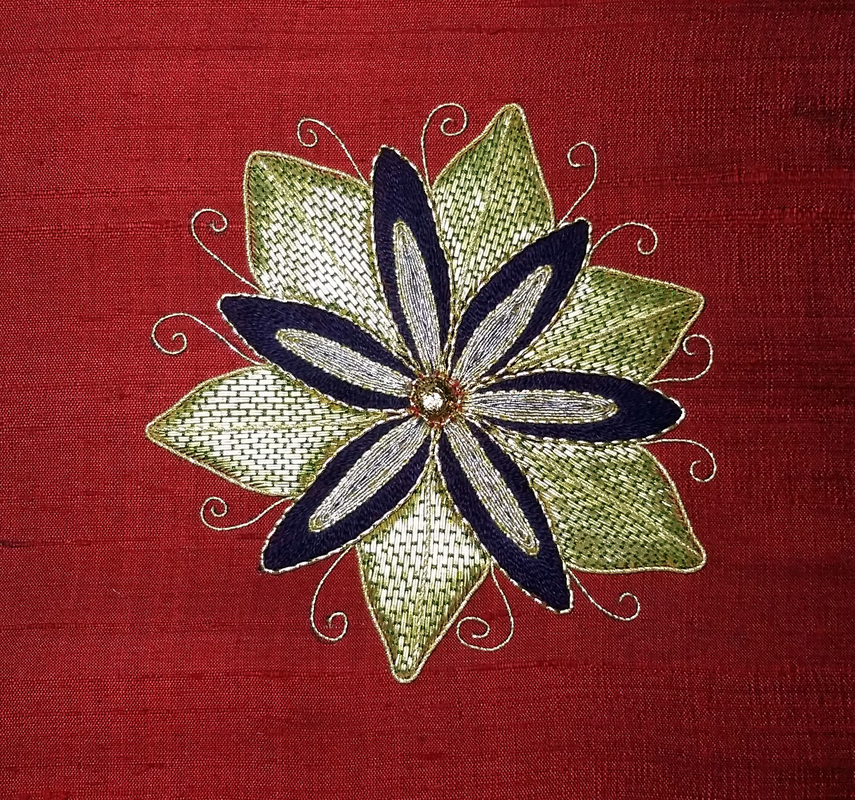 "Mary Martin is a contemporary hand embroiderer who works out of her studio in Sharpstown, Houston, Texas USA. She has more than 40 years experience with embroidery, needlework, sewing, crocheting and crafting. Her embroidery has been exhibited internationally and is in private collections worldwide. She specialises in goldwork and blackwork embroidery, and has her own collection of hand embroidered jewellery. She frequently works with a yarn bomb collective in Houston called Urban Yarnage on public art projects, including their upcoming 2016 installation."
 How did you get into textiles?
I actually started sewing when I was 4 years old. My mother does a wide variety of crafts including sewing and quilting, so I picked it up from her.  A few years later I was given a few crewel embroidery kits and got hooked on it from there. I honestly can't remember a time when I was not embroidering!
What do you love about embroidery?
I think what I love the most is the ability to be as simple or complex as you like, with anything you attempt to do. Sometimes simplicity is best, but layering on as much gold thread as possible is more fun. It really just depends on what you are trying to convey with what you're making at the time. 
What other types of embroidery would you like to explore?
 I'd really like to learn tambour at some point, as I feel like I'm completely missing out on that side of things.  There are plenty of YouTube videos on it, but I tend to learn best from an in-person instructor, so I will probably pursue that soon. It is the one type of embroidery I have not tried. I do have all the tools for it!
What are your favourite fabrics to work with?
I tend to work with silk duponi the most for silk shading and goldwork, and high thread count linens (32-45 TPI) for blackwork. I did a series of jewellery with denim once, and really enjoyed it as a base fabric, I may explore using it more often.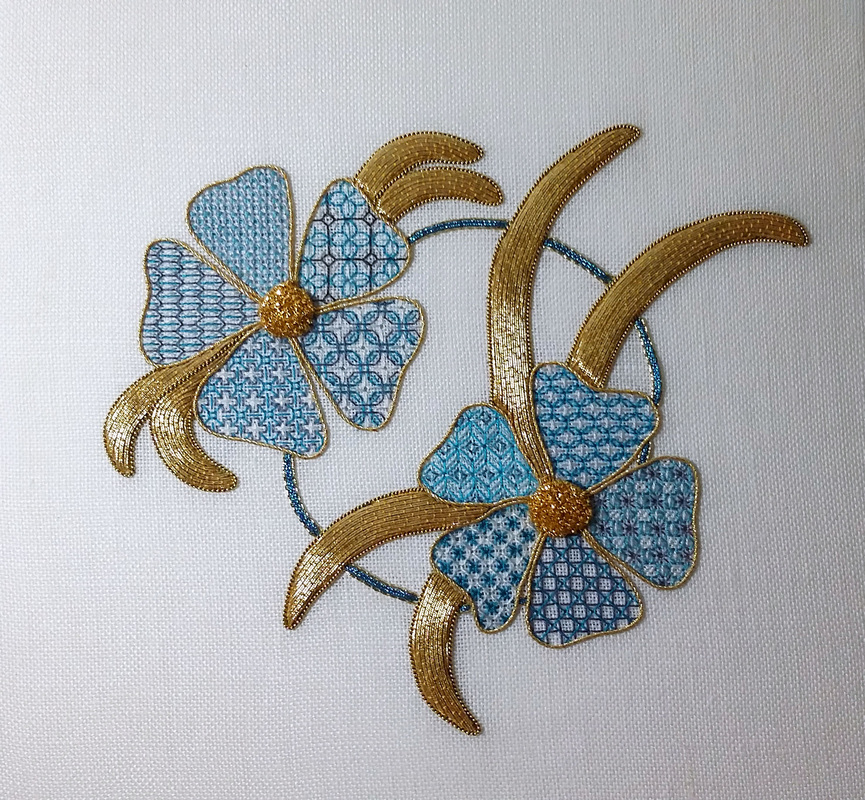 Where do you get your inspiration from?
I spend a lot of time on Pinterest and Instagram, and enjoy looking at everyone's work there.  I also spend a lot of time looking at contemporary art, especially pop surrealists such as Tara McPherson and Camille Rose Garcia. Sometimes I will spend time looking at architectural patterns, especially if I am doing blackwork designs.  It really just depends on what I am working on at the time and what my mood is.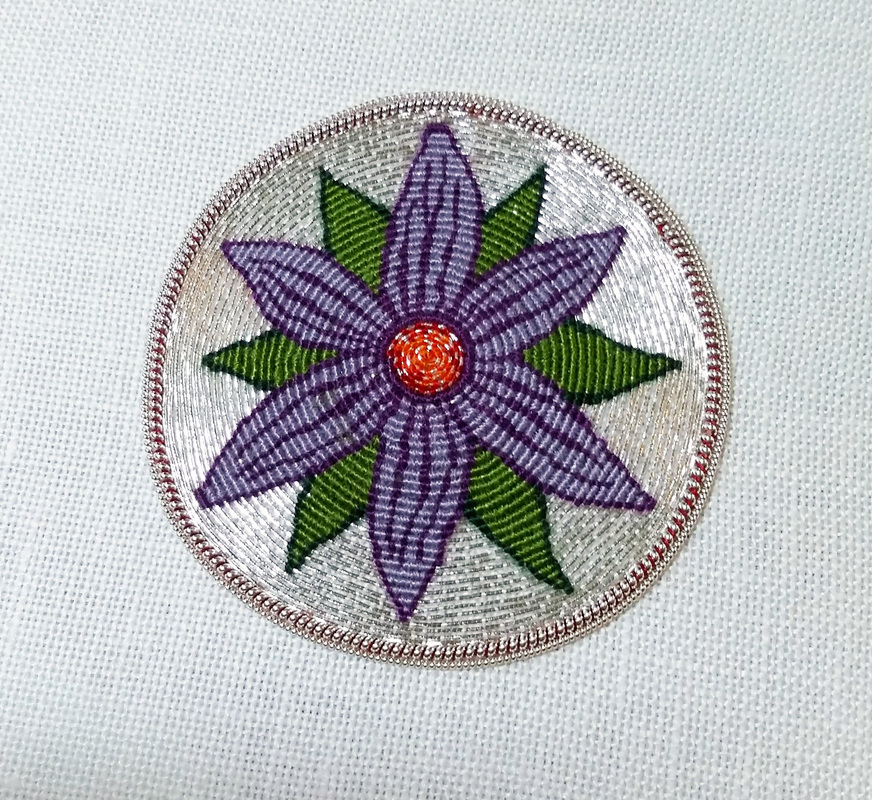 Who are some of your favorite textiles designers?
There are so many great artists out there right now! I think its a really amazing time to be involved with embroidery and textile arts. Jen Goodwin   is amazing designer and friend who has always inspired me. Charlotte Bailey's work with goldwork materials is so inventive and amazing Louise Gardiner is beyond amazing, I love everything she does!  Leisa McCord is also a favorite- she makes the most beautiful and intricate crochet jewellery and really inspired me to start my own line of hand embroidered jewellerry.
Do you have any textiles or craft books you recommend?
Mary Thomas' Dictionary of Embroidery Stitches: An older book, but a really great one.  Used copies are easy to find for a few dollars, and it will teach you most stitches and give you so many ideas. The Right Handed (or Left) Embroiderer's Companion: This is a great stitch guide, everyone should have this! Metal Thread Embroidery by Jane Lemon: The ultimate encyclopedia of gold work techniques, I tend to have it on my desk at all times. Goldwork by Hazel Everett: An incredibly detailed guide with excellent photographs on nearly everything that can be done with this type of embroidery. Blackwork Patterns by Laura J. Perin Designs: One of the most comprehensive guides to blackwork patterns available. Also a book that lives on my desk most of the time.
You can see more of Mary's work here.